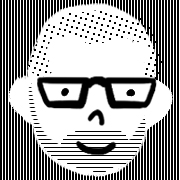 Hello there.
Thanks for clicking on the button for my biography page. I'm really flattered that you would want to learn more about me. Really.
I reside in Saint Petersburg Florida, which is a pretty cool place I guess. Um… I don't mean to brag but, I have a BFA in Communication Design and another in Fine Art from Kutztown University. I also earned a MFA from the University of Connecticut in Studio Art.
Since then I've worked as a bike messenger, animation production artist, animation studio art director, freelance animator, illustrator, designer, bike shop mechanic/manager, and storyboard artist. Want to work together? Drop me a line!
I went to L.A. one time and I really didn't like it there that much. Sorry, L.A.
Oh… one more thing… I love Sourpatch Kids, Haribo Gummi Bears, cola beverages, aaaaannnnd kung fu movies.
Well I guess that does it.
Cool.
See you later!