Category Archives:
Buy this
We've got a new line of men's and women's T-shirts available through Aprés Velo for the upcoming Tour Down Under.
Eleanor and I have been hard at work creating two new bicycle print series (among other things). Check out our "Race Legends" and "Tour Down Under" series for sale on her site. As an added bonus all of the "Legends" prints come with a 4×6 postcard with an ink drawing sketch done by me on the front with the corresponding story to the image on the back.
"RACE LEGENDS"
Fiorenzo Magni in the 1956 Giro d'Italia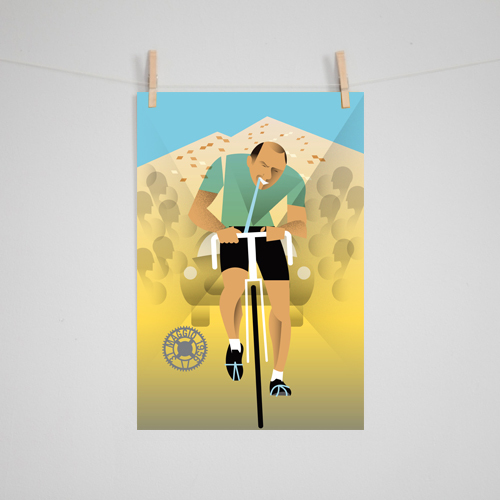 Andy Hampsten in the 1988 Giro d'Italia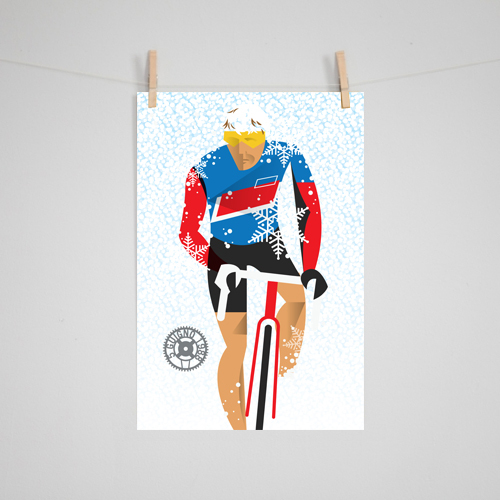 Eugéne Christophe in the 1913 Tour de France
The included "Race Legends" postcard set (front and back).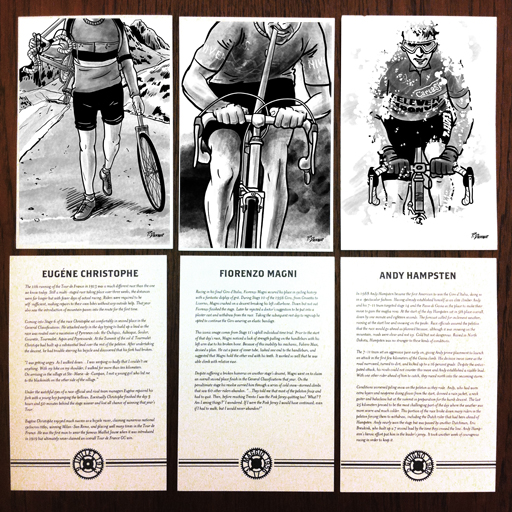 "TOUR DOWN UNDER"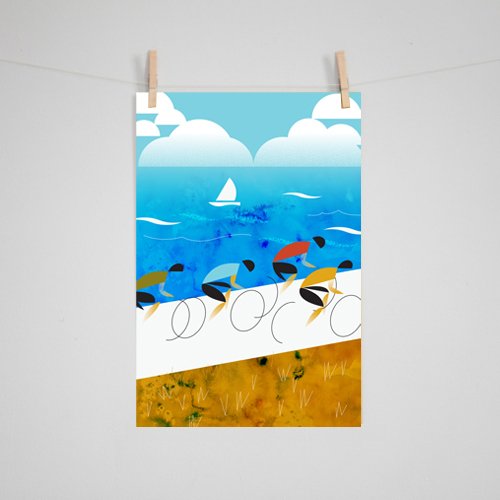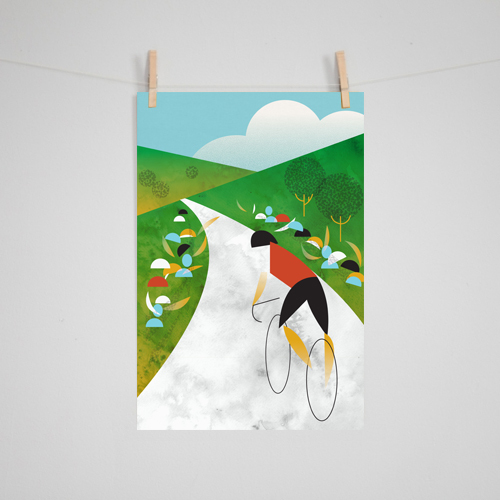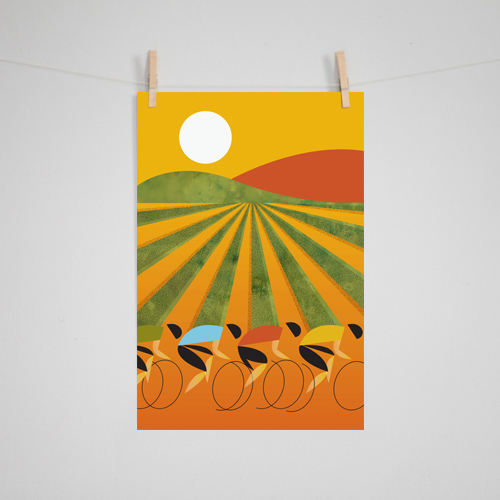 Eleanor and I took a bicycle tour last year hitting up some of the highlights of the Tour de France. We were so inspired by the trip that we decided collaborate on a series of art prints. All the prints are 12×18″ on linen paper and available through her site. Click on the title links to purchase the individual prints for $30 a piece. The full set is available at a discounted price of $100 here.